One day Brett said to check out www.brickfilms.com and read about the video contest. This is what it said:
"The electronica group Nadine and Charlie is putting up £300 in prize money for the directors who can make the best video to one of a number of their songs."
So, I went home, made a quick scene of Lego people walking around (to test my camcorder and abilities). Then I showed Brett and said "I'm in".
We tallied about 170 man hours. We also took shots of our production methods.
Below is a picture of one of their album covers. Can you spot it in the film? :-)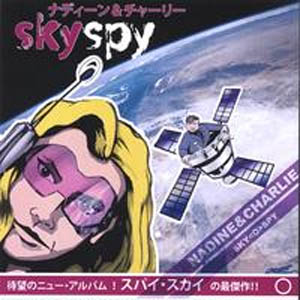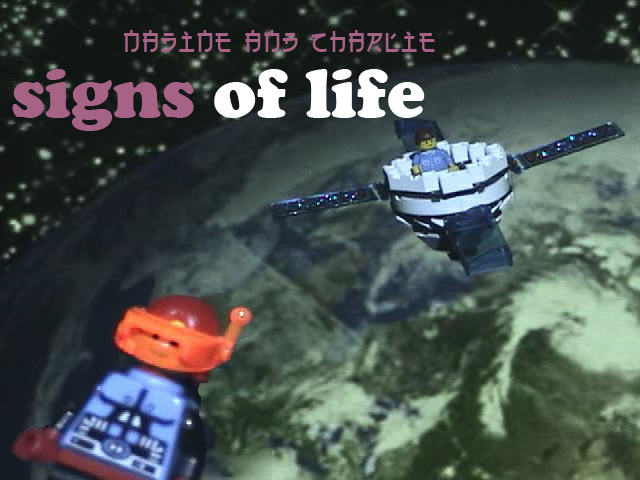 You can download to your PC or just watch it here on YouTube.
To download and view the movies, you must first download the codec to view them. Download it from here. Then install it. It should be straight forward.
We made two videos, one with Brett's ending (Ending 1) and one with my ending (Ending 2). Download them and save them. If you use Windows Media Player, once the video starts, press Alt and Enter (at the same time) and the picture will enlarge to fit your screen. Enjoy!!
Note: We did not win, based on a technicality (we didn't follow the rule that it should be stop-motion). We pretty much expected this, but just wanted to get the experience anyway. Here are two quotes from the band:
"Brett and Alan - Signs of life.
Incredibly inventive. What a fantastic idea to make two videos for the price of one. Very filmic and varied. These films were packed with humor and beautiful touches. Such a lot of lovely details and effects. George Lucas better watch out.
Special mention and tragedy:
Brett and Alan - Would have been in the prizes for their ingenious film but sadly for the 'scrutineering' decided it was 'live action' not 'stop motion' so the film was disqualified before the medal ceremony. Sheesh what a tough break."