Jake is 15, and a sophomore at The Harley School. He loves the "Magic, the Gathering" card game, Playstation 2 games, Guitar Hero, and World of Warcraft. He also plays Dungeons and Dragons with me and my friends (as well as campaigns with his friends). He's getting more into the LARP (Live Action Role Playing) through NERO, FLARE, and hopefully the game at Midlands. He rocks at Guitar Hero, and now has his own electric guitar to play with.
Below is his school picture from Eighth grade (2005):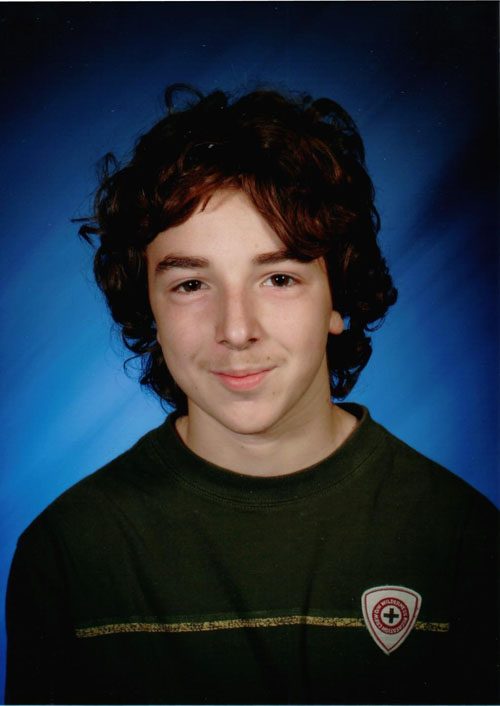 Some Nero pics: On the left is a group of monsters from the May 2006 event. Jake is on the far left, and I'm the zombie in the back, third from the right.
In the pic on the right a group of fire ants (wearing red) are defending their queen. Jake is second from the right, fighting with two weapons and fending off all comers.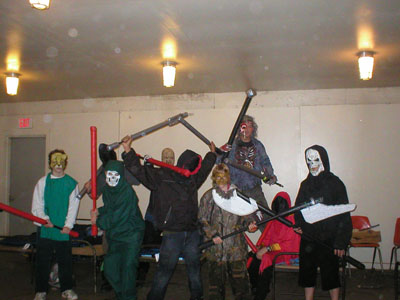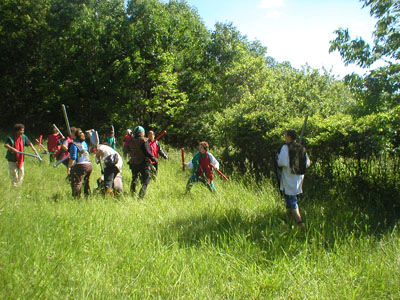 4th grade science fair: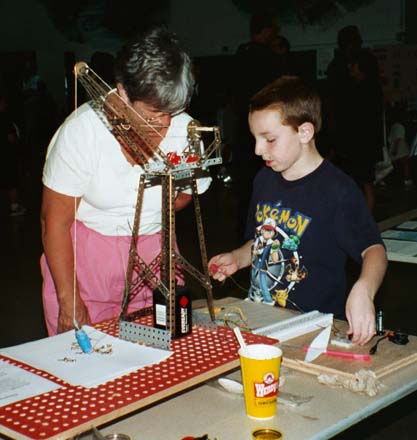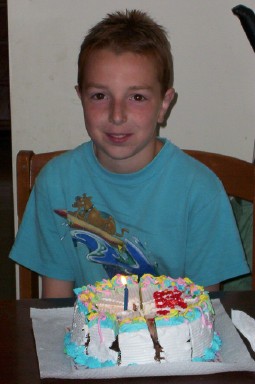 Jake did a great job at the 4th grade science fair! Above, he's explaining how a magnet can be turned on and off using electrical current. We both learned a lot. Thanks to Manny and Sue, and their son Mike for teaming up with us!
I forget how old Jake is in the pictures below. :-(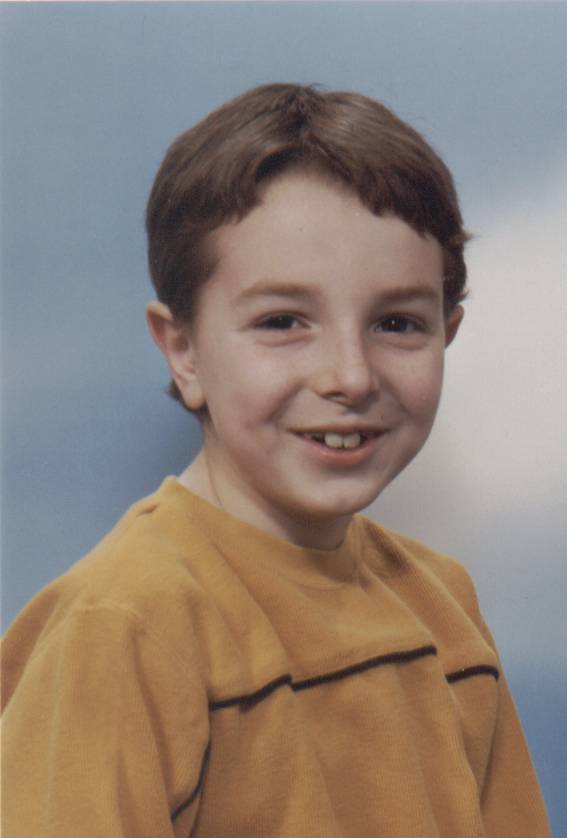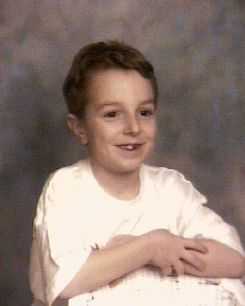 I've got to scan in my favorite picture of Jake and put it here someday. :-)