We moved in Labor day weekend - September, 2003.
*photographic disclaimer* - My mom flew up to help me settle in, and she took these pictures. :-)
Below is the original front door. It is a contemporary style house.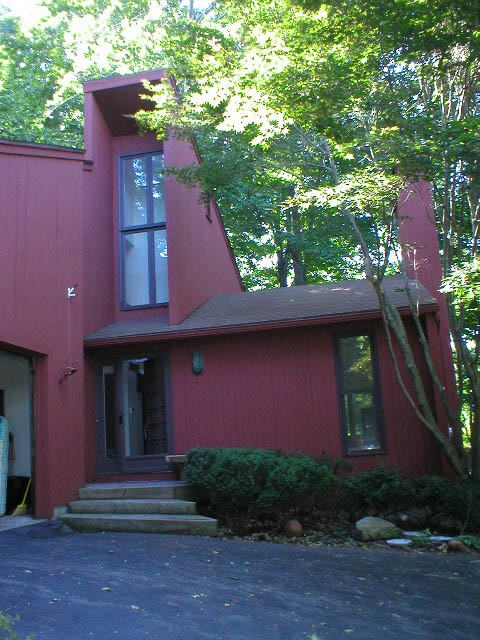 I like to build, so I changed the front by adding on this deck.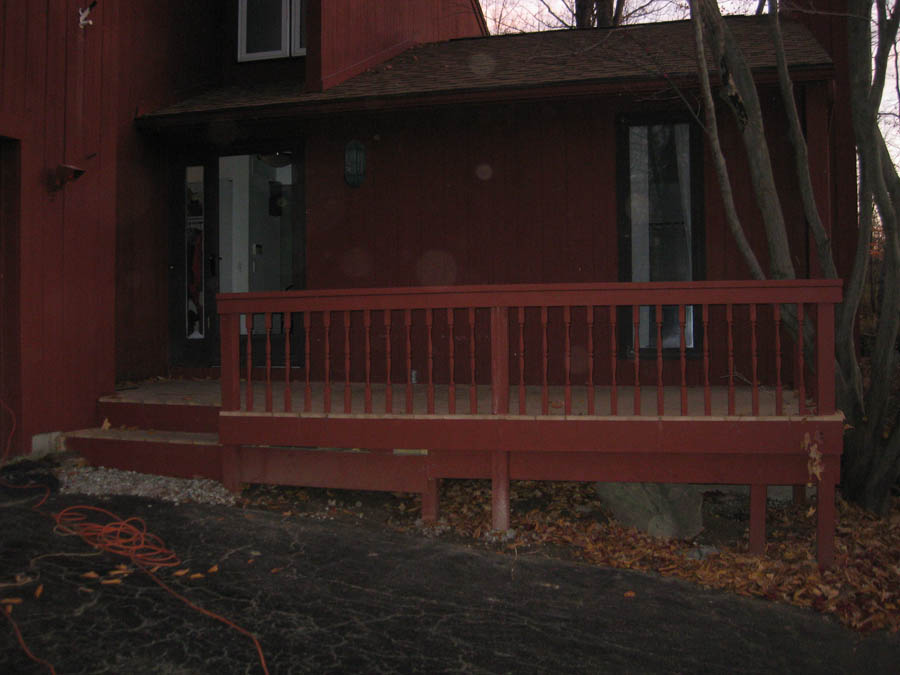 Below is a view of the front of the house from the street.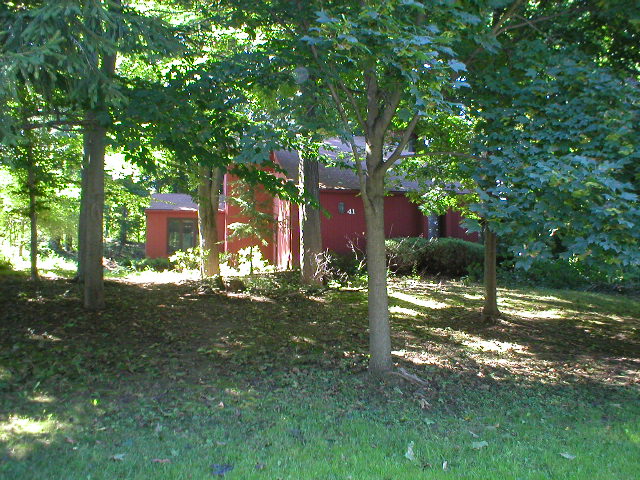 Below is an old view of the back of the house. I no longer have the deck or hot tub.
I replaced the deck with a screen room (summer) / sun room (winter, when the leaves are down).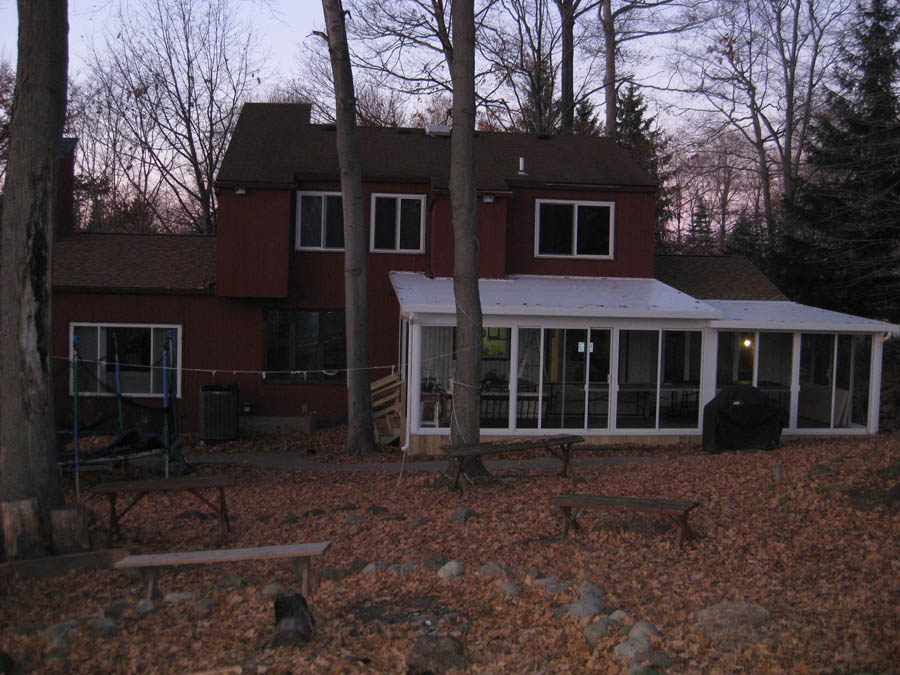 Below is the view from my deck (when it was there). My property goes back about 400 feet from this spot.