On Tuesday, June 25th, Amber asked me if her and Rachel could go to the Humane Society. I said sure. The next thing I knew we had two eight-year-old dogs, a brother and sister!
This is Zues. He's pretty mellow.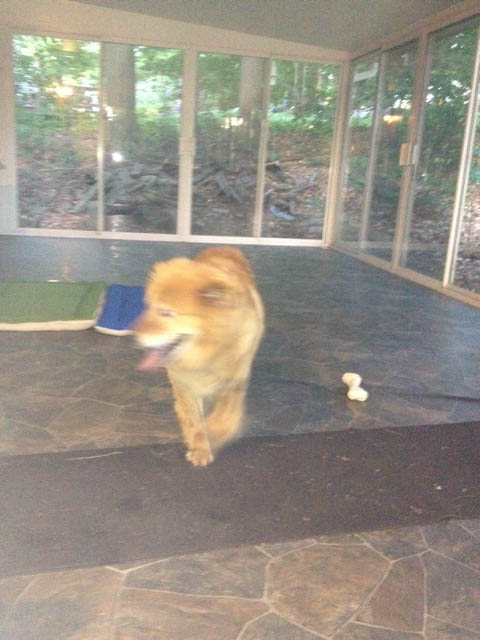 This is Destiny. She's always walking around, wagging her tail!